SadistFaction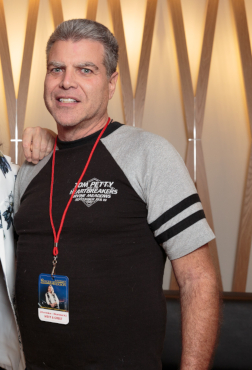 Photo taken October 30 2018
Chances are you have searched fifity shades of grey fantasy or alternative lifestyle relationships, polyamory, Kinky, BDSM, spankings, bondage, whippings, dungeon parties or rental and role-playing in West island , Montreal Quebec
I am a mature gentleman with more than 20 years real time experience in providing guidance for ladies (18+) who feel the need for or crave structure and consequences in their lives, want to explore some fetishes or fantasies or are simply masochists or adrenaline junkies who want to experience the rush.
In the menu bar you will see that I offer dungeon rental services for those looking for a discreet place to play, I have a female friend offering massages to men and women and I also have a Female dominant that provides professional services for men looking to explore or experience there submissive side. For males wishing to explore being a master or a top I have a female submissive available for sessions(please note I am always present)
I'm very well-respected in the public BDSM scene here in Montreal and have done several workshops, organized play parties for charity and promoted safe sane and consensual SSC BDSM. I can provide references as to my safety, experience, and attention to limits and consent.
I've been in the journal de montreal and also can be seen on matv montrealers and vice
I am well versed in providing spankings that can range from playful to tear producing. Corner time, meditation, soft spoken scoldings and other rituals are a passion of mine. I have quite the extensive toy collection for all spanking as well as domination and submission fantasies and fetishes.
"spankings.... a little girls nightmare... a big girls dream"
If you are unsure about your fantasies and fetishes, it is to your benefit to try this with someone with experience, like any therapist in other fields. Often when you are with a partner they are more concerned with their own orgasms, pleasure or stimulation than with yours. With me it's the opposite I'll take the time to listen to what's going on inside of you as well as watching body movements and I concentrate on learning your turn-ons. ; the scene is about your pleasure and experience.
I've placed ads on the usual okc and pof. Since im pretty open about being in the lifestyle I mention in the ad that im looking for someone who likes to be a bedroom submissive. I get very few replies. Placing a personal ad on this site is also gets very few emails as my experience is intimidating for novices. Im not sure I understand that as I would think experience is a good thing.
I have been into kink since the days when being kinky used to mean we had to run and hide. I remember taking psychology in CEGEP in1979, and at that time the Diagnostic and Statistical Manual of Mental Disorders was on its 2nd revision (DSM-II.) I was quite alarmed to read that I apparently had many sexual disorders and was grouped with the pedophiles; the types of sexual deviations listed in the DSM-II were: sexual orientation disturbance (homosexuality), fetishism, pedophilia, transvestitism (sic), exhibitionism, voyeurism, sadism, masochism, and "other sexual deviations".
I enjoy playing with novices and experienced players alike in my fully equipped, private, and discreet dungeon in my home. Don't be shy to contact me. We meet in a public place near the metro cote vertu in ville saint laurent or right off the 40 if coming by car.
The spankings I provide can be anywhere from soft, teasing, loving and sensual to firm, no-nonsense, and even disciplinary. Spankings are also great for stress reduction, relaxation and the release of blocked emotions, for helping out those who feel the need for a good cry, or for changing negative behavior patterns and of course lets not forget adrenaline junkies :)
Of course, it's not all about pain for me, as there is a very sensual side to my play that I enjoy just as much. I can make spankings very sensual and erotic, and certainly enjoy doing so. I like bondage, forced "ohhhs", toy play, daddy school girl fantasy, tantric massage, as well as sensory and tactile play.
Something Luscious Under This is my acronym for the word SLUT. I love bringing out a woman's inner slut and helping her get in touch with her body, and I have the patience and experience to make her cum alive. It's all about communication and sharing your fantasies and fetishes.
I am also a big believer in the importance of aftercare, and take it to a level that most Jewish mothers would admire. Spanking and other BDSM play are an exercise in trust and intimacy, and I take this aspect of playtime very seriously. In my non-fetish life, I'm a computer geek – I still have my report card showing computer science class in 1976 and have been working with computers ever since. I keep fit by biking (Yes – I'm a Cyclopath!) and swimming. I am very easy to talk to, have a delightful sense of humour, and believe that laughter is the best medicine. I also enjoy cannibus culture.
Cat friendly is an absolute must, as I've got two furry beasts.
For more information please contact me via email: MontrealFirstContact@gmail.com
its been said, If I am ever your friend, I always will be.